Axe Throwing
Exciting Axe Throwing
Available for your events in
Austria, Czechia, Hungary & Slovakia
Book Now
Axe Throwing has finally arrived in the Central Europe.
It's a unique and booming game that everyone can Ax-periance and play.
Are you hosting a private party, bachelor or corporate event, wedding or just looking for a unique Axe-itement?
We've got you covered!
It's extremely addictive, it's safe, it's a great way to learn a new skill.
We cover the entire Central Europe, because we want everyone to experience the fun!
Contact us for full details, pricing and availability.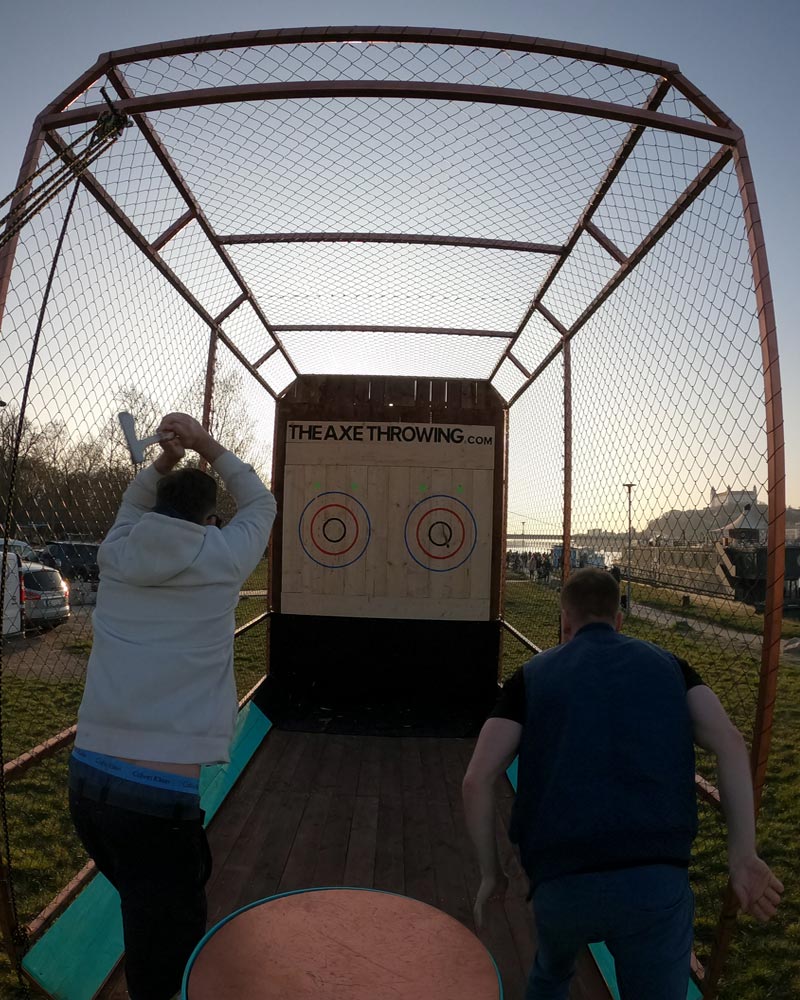 Bratislava – Tyršovo nábrežie
Image Slide 1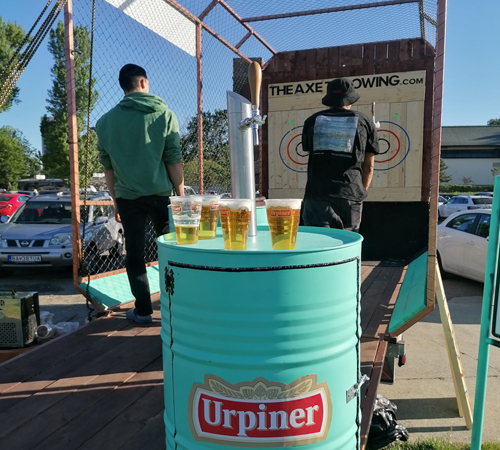 I never done the axe throwing before and this was good fun. We were approached by your young female coworker who offered a good deal on axe throwing & beer combo. I paid extra for another 10 throws as this was really good.
Image Slide 2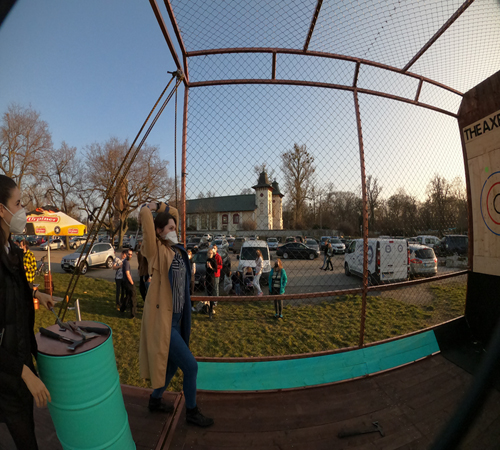 We had the outdoor axe throwing on our company event in May 2021. It worked extremely well after the months on home-office and to our surprise the ladies loved it equally as our male colleagues. Highly recommended 👍🏻
What is the minimum & maximum size for group events?
The minimum and maximum number of people we can accommodate vary by location, please see our location pages or email us at axe@theaxethrowing.com.
We have never had anyone hurt or injured in any way. It is completely safe and we are very strict in making sure that everyone is throwing the axes in a safe manner.
What type of payments are accepted?
We accept credit cards, debit cards, wire transfer and cash.
We will refund for cancellations made 48 hours in advance.
There is no age restriction to participate in the activity, however, minors under 18 must be accompanied by an adult.
Can you bring your Axe throwing trailer to our city?
For locations in Czechia, Slovakia, Hungary and Austria we have got you covered.
We suggest that you wear comfortable clothing. Shoes that cover up toes are mandatory. No heels on the platform.
Can I bring food & alcohol?
You are allowed to bring your own food/snacks – seating with a table is provided. Own alcohol consumption is not allowed.
We provide axes and targets and optionally draft beer. You can also store your personal belongings and write down the scores.